The Still Small Voice of Love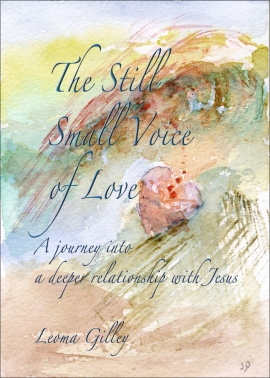 The Still Small Voice of Love
Published by Crippled Beagle
What does God think of me? What do I think of God? When times are tough and I feel all alone, what is the message God most wants me to hear? As I let the Scriptures speak to my heart, I found that message to be one of extravagant love. God wanted to take away my shame, my insecurities and replace the negatives with gracious assurance and godly pride.

In these devotional thoughts, you can see how God met me, and also be guided by Scripture to meet God and discover how God thinks of you. I believe you will be pleasantly surprised by love.

The Still Small Voice of Love is available in paperback and ebook formats.
To engage with the book, prompts are provided for you to explore the Scriptures and find what God is saying to you.

5.0 out of 5 stars This book will help you comprehend more fully God's deep and tender love for you.
Reviewed in the United States on December 6, 2020
Verified Purchase
This book was written by a Christian woman who has been walking closely with God for many years. I found it helpful to see how the author's relationship with God has deepened through meditating on Scripture and through prayer. Many of her insights into God's tender love and compassion have personally been an encouragement to me. I have also bought copies as gifts for family members and friends in the hopes that the book will likewise help them in their walk with God.

Kindle Customer
5.0 out of 5 stars Slow down... listen to God!
Reviewed in the United States on April 15, 2020
Verified Purchase
Once again Leoma calls us to meditate on God's Word... with the Holy Spirit's guidance and quality time. Slow down, read slowly, expect Holy Spirit direction and listen with your heart, mind and spirit. Thank you ♥️


Emily
5.0 out of 5 stars An invitation to listen
Reviewed in the United States on August 27, 2020
Verified Purchase
Leoma Gilley has given a road map to listening to God's voice in the midst of our very challenging times. She outlines how to do the ancient practice of Lectio Divina (divine reading of Scripture) with guided meditations and with invitations to listen to what God might be saying to each of us. It's a beautiful offering for such a time as this.



5.0 out of 5 stars Like reading a Sarah Young book ("Jesus Calling") only you can't be passive
Reviewed in the United States on July 9, 2020
Verified Purchase
"The Still Small Voice of Love" reminds me of reading "Jesus Calling," only we are asked to take action by contemplating and writing down how the text impacts us. This makes the text come alive in new and meaningful ways.

Bobbi Phelps, author of SKY RANCH, living on a remote ranch in Idaho
5.0 out of 5 stars Walk with the Lord
Reviewed in the United States on August 25, 2020Through Young Life I accepted the Lord as a teenager. That acceptance shaped my life: to be honest, to be respectful, and to welcome others (no matter their opinions). Gilley's book took me on a journey of love and kindness through the teachings of Christ. THE STILL SMALL VOICE is similar to a daily devotional and includes worksheets to complete the Bible verses. A wonderful tribute to Jesus and His teachings.


Cyn Taylor
5.0 out of 5 stars Wonderful book for study and reflection
Reviewed in the United States on March 13, 2021Author Leoma Gilley has brought together a fabulous inspirational book for reading, meditating, praying, contemplating, and journaling. I love her use of "Beloved" and "Lover" to acknowledge how God views His children.
Wonderful for inspiration and reflection. Highly recommend.


Suz Stelling
5.0 out of 5 stars It's a YES
Reviewed in the United States on March 11, 2020Dr Leoma Gilley invites us into an intimate conversation with the Trinity in The Still Small Voice of Love. If you crave mentoring on how to listen to and speak with the Lord, just continue reading page after page. In honest dialogue, Dr Gilley pens her exchanges between Father and follower. Read, reflect, respond, rest ... and enjoy such communication.
perfect | 260 pages | $10.99 USD | 7.75 x 4.75 | 978-1-970037-34-0 | March 14, 2020
I'm telling stories, and you are invited to listen in.
Like and share on my YouTube
channel.
Sign up for my newsletter
and receive a set of reflections I wrote.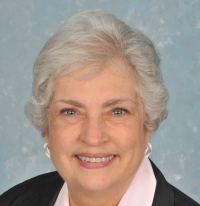 Blog Categories
My Inside and Out newsletter has two parts. Inside is spiritual, outside news about my memoir series.
Sign up for my newsletter to receive my
hand luggage packing list for internal and international trips.