Leoma G Gilley
Leoma was born and raised in Chattanooga, TN, as an only child. Her father was a gifted storyteller, and she inherited that gift and continues to develop it. She obtained her B.S. in Speech and Language Pathology from the University of Tennessee and worked for several years as a speech therapist. She then studied for her M.A. in the same field and worked in a speech and hearing clinic in Macon, GA.

In 1988, she earned a PhD in Linguistics from the University of London, School of Oriental and African Studies.
Linguistics fascinated Leoma, and in 1979 she felt called to join Wycliffe Bible Translators and SIL International. This affiliation led her to more adventure than she had expected and she lived most of her adult life in Africa, about 20 years of that in the Sudan. She has traveled widely and enjoyed discovering the languages and cultures of the places she visited. After 37 years, she retired and settled in Knoxville, TN.
Retirement looks different for different people. Leoma's retirement includes continuing to work on the Shilluk dictionary, writing linguistic papers, teaching in college courses in East Africa, and becoming an author. She has written and published one devotional book, three books of prayers. She is currently working a memoir series about her time in Africa that chronicles her global travels and cultural experiences.
Leoma loves to tell stories and is available to speak on a variety of topics.
https://www.youtube.com/channel/UCyRwJVousqUpPpk6iSUtrMQ
Recent Appearances/Events
Date

Venue

Address

Date:

September 9, 2023
11:00am - 1:00pm

Venue:

Cedar Springs Christian Store

Address:

504 N Peters Road
Knoxville, TN

Notes:

Book signing

Date:

September 7, 2023
12:30pm - 1:00pm

Venue:

Authors Guild of TN

Address:


Knoxville, TN

Notes:

Meet the Author

Date:

September 6, 2023
3:30pm - 4:30pm

Venue:

Read My Lips Podcast

Address:

Tellico Village
Loudon, TN

Notes:

Cool Conversations with Creatives with Radio Red along with Arlene Anderson.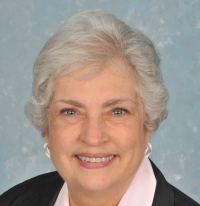 I'm telling stories, and you are invited to listen in.
Like and share on my YouTube
channel.
Sign up for my newsletter
and receive a set of reflections I wrote.
Blog Categories
My Inside and Out newsletter has two parts. Inside is spiritual, outside news about my memoir series.
Sign up for my newsletter to receive my
hand luggage packing list for internal and international trips.